Matthew; Nicole or not? U.S. to be threatened next week regardless
If you can, playing the video in HD makes it much easier to see things. The video will play in low quality by default. If HD quality isn't available, then it will be in a few minutes. Let me know if you have problems or questions about the video.


The big story today is Tropical Storm Matthew which has developed in the western Caribbean and is now of moderate intensity with a pressure of 998mb. The storm is moving quickly WNW towards the Nicaragua/Honduras coastline, and will likely move ashore there later today.

In the video I go into detail about the two main scenarios that could happen here. The NHC now thinks Matthew will die over central America and take a track that keeps it over land for so long that it won't be able to recover even if it is drawn north. If this happens, we would just get a new storm named Nicole to come up behind it, likely developing within the envelope of low pressure extending to the east of Matthew. This would be very possible and as I mentioned yesterday with monsoonal systems like this it would not be surprising at all to see reformation of low pressure back over the water if this moves inland and weakens sufficiently.

The other scenario is the one that was painted yesterday, where Matthew doesn't track quite as far south, maintains some strength over the Gulf of Honduras waters east of Belize, perhaps moves inland a tad, but then starts getting drawn northeast as a trough dives into the eastern US and starts tugging on it. If the storm were to stay over the water just east of the Yucatan, it would strengthen and become a problem for the eastern Gulf of Mexico.

I am not quite ready to make a definite call on this, as there are a lot of variables in play that simply cannot be defined yet. However, what I am confident in is that the SE US is going to get threatened by a storm within the next week to 10 days, no matter how it happens. It could be Matthew, but then it could be Nicole. It doesn't matter. The reason Nicole would form is because Matthew dying would free up the heat to go somewhere else and bundle, and it does have to bundle, because there is too much of it built up in the Caribbean and it has to be released. The atmosphere will find a way to do that, probably in the form of a tropical cyclone, and then find a way to draw it north to get the heat out of there. Nobody should let their guard down just because Matthew may be moving inland. Something will be coming out of the Caribbean next week.

And it doesn't end there. Matthew or Nicole, will not be the last storms to deal with in the SW Atlantic Basin. This area is primed for activity, and the ensembles continue to support my idea that October will continue to be a dangerous month by showing very low pressures in the Caribbean through the next two weeks. This is the pattern that can threaten the United States several times in a row, as well as the Caribbean countries and islands.

No matter what happens, our first concern today is Central America which may be getting lethal amounts of rain from Matthew, no matter which path he decides to take.

We shall see what happens!

Tropical Storm Matthew Visible/IR2 Satellite (click image for loop):




Tropical Storm Matthew Track Models:




Caribbean/East Pacific Visible/IR2 Satellite (click image for loop):




Central Atlantic Visible/IR2 Satellite (click image for loop):




Atlantic Tropical Surface Analysis:




200mb Vertical Velocity (green areas represent upward motion associated with the MJO):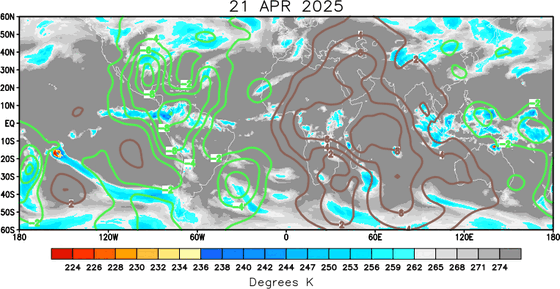 Trackback URL for this blog entry.